The Stage
The first real mountain stage, featuring several up and downs and a final with a tunnel of more than 1 km followed by a 2km steep climb on white roads.
The usual breakaway reached the 3km mark with more than 1 minute and then the GC players attack swallowing the minute and distancing the breakaway
Egan BERNAL puts the race on fire lead by his Ineos Team and wins the stage taking also the pink jersey. Bernal won a Tour de France in 2019 without winning any stage, so this is his maiden stage win
Second was a remarkable Giulio CICCONE, hoping he has understood that racing for general classification is different than racing for stages
Third was Alexander VLASOV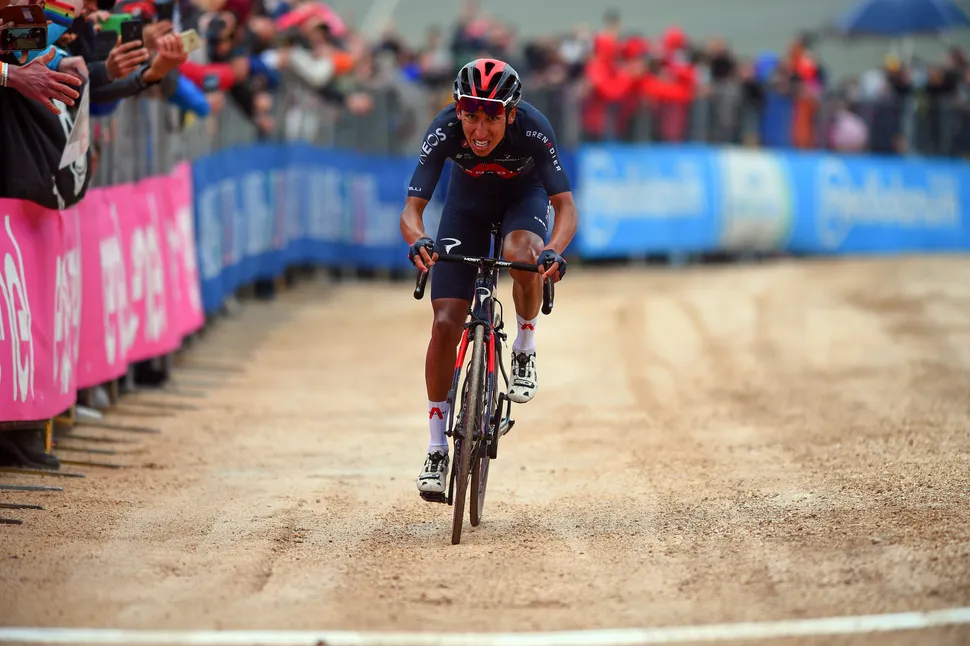 The Game
1st, 2nd , 3rd, 4th , 8th , 10th, 11th, 12th, 13th and 14th
These are the positions of the riders of Lorenzo Lampiano's We are not COE team, summing a total of 112 Points (not the game record… try again) Lorenzo climbs from 42nd to 38th
Second was Il Pirata's ULTIMI with 110 points, Il Pirata climbs from 21st to 10th overall
Third was Remko Kampert's Pedaleurs de charme with 108 points climbing from 26th to 20th
Lorenzo Lampiano is (in)famous for his strange team names with no apparent meaning. He never disclosed the reason for his team name
Mountains
On the mountains there was a complete flip in the classification where the top 3 of yesterday drowned completely at the bottom of the classification except for Alice now tenth.
The average points in the mountains classification were 76 today with a stage winner in Il Pirata's ULTIMI with 109 points taking also the leadership in the mountains
The Results
Hits: 58