461 days without winning. Sagan is not used to that and after hitting several second positions it is finally time to take a victory after 177 km of escape.
114th victory for Sagan and 100th man to win at least one stage in all 3 grand tours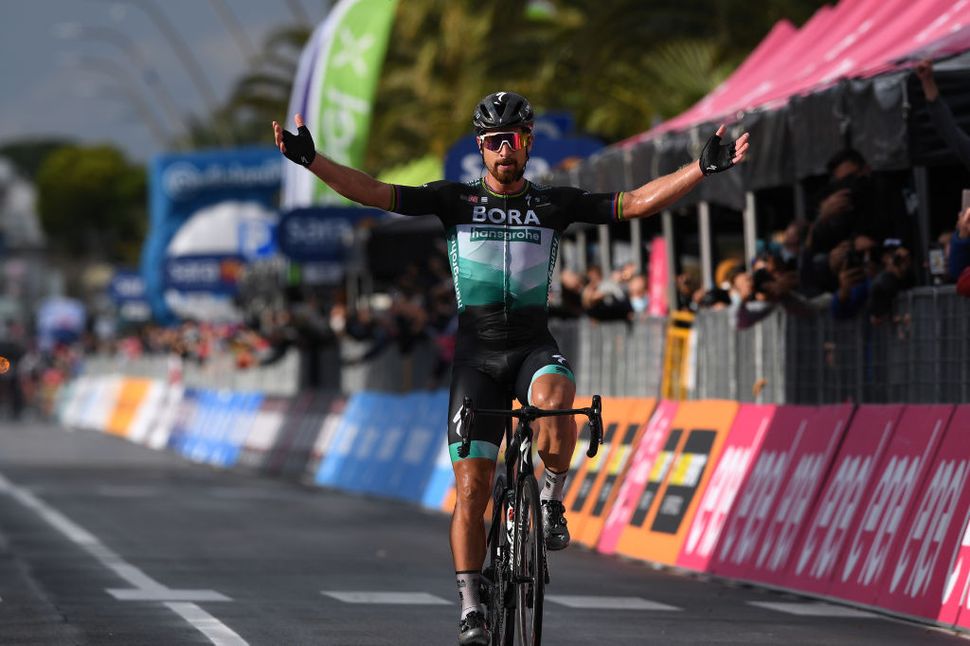 The stage
Michelton -Scott abandons, Jumbo-Visma abandons as well as Michael MATTHEWS and a couple of others all due to Covid.
The giro is becoming a survival race. And as such the attacks of the big players start in a relatively easy stage, just in case the giro ends all at a sudden.
Pello BILLBAO dares and attack to reach SAGAN and gain some positions in GC but SAGAN holds and gets his stage victory
Second comes Brandon MCNULTY and third Joao ALMEIDA that gains bonus seconds on other riders. This guy is starting to get difficult to beat
Jakob FUGLSANG loses contact due to a flat tyre and loses more than 1 minute and out of the top 10
Fantasy Giro
And the stage winner is Alice Crozzoletto'S Argo who climbs to 10th in general classification. Alice is gaining experience year over year and maybe this is the year she can make a top 10 or shall she aim for more, now that the giro has lost key riders. Her secret rider is Brandon MCNULTY who was second today but also gained other points in the previous stages
In the mountains, a bunch of people scored 15 points so everybody climbed up some points
All the teams have lsot 2 or 3 riders so this year the special price "all riders to score at least 1 point" will not be distributed. several teams scored points with 13 riders and a few still have the possibility for 14. we will see
Results
Hits: 38