It was supposed to be a flat stage for sprinters but something happened
The Stage
Arrival at Monselice that despite the name is not a mountain but on the flat between Padova and Rovigo.
And we expected the group to go flat to a sprint, with two minor climbs in the last 30 KMs
But Sagan first and Ulissi then decided to shock the monkey and distance Demare out. It worked out for Ulissi but not for Sagan
The group split into 3 groups, Demare in the third, Sagan in the second and Ulissi in the first group
The first group of about 20 man had all the top 10 and Ulissi.
Diego ULISSI launched a long sprint and won easy… well, not so easy with Pink Jersey Joad ALMEIDA fighting to the line and taking second with time bonus. Third was Patrick KONRAD
Second victory this year for ULISSI and 8th of his career at the giro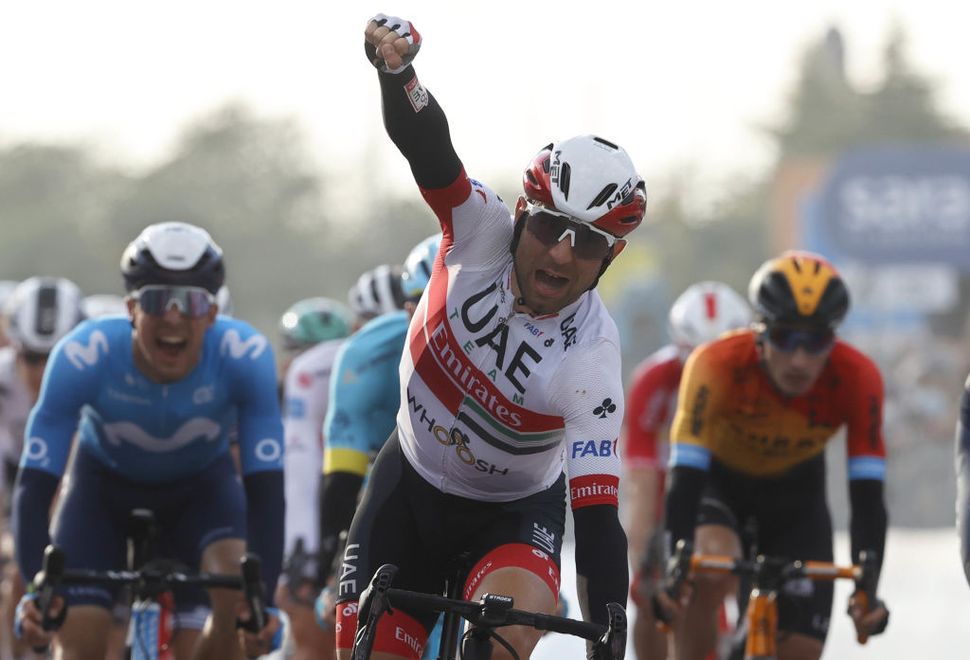 Fantasy Giro
For the second day in a row, our Rookie Einypw's Team Pie wins a stage climbing to 9th place overall
On the top we have now a tandem of Alessandro Roggiani's RENZ Pro Team and Rene van Noort's CARPE DIEM II, who lead by a bunch of points on davide guarisco's Pro Secco Cycling Team and Matteo Canali's Pizzoccheromania
The Results
Hits: 29