Stage 8 is an up and down in Puglia with a double ascent in the Vieste circuit
The stage
Fuglsang lost some gorund to the other teams on the descent but evenutally everybody eased dwn to let him back in.
In the front, Six man made a long escape that eventually reached the end of the stage. Amongst these was Matthew HOLMES.
From an-authorized authobiographies, easily readable on the dark-net, he might one of the thousand sons of John.
And the other 5 must have realized that with such a pedigree, they could not bring HOLMES to a sprint where he would have won by 12 inches of artistic dimensions.
So attacks started two laps to go from initially Puccio and then Dowsett who both feared the Holmes fotofinish
In the end Alex DOWSETT won in front of Salvatore PUCCIO and third Matthew HOLMES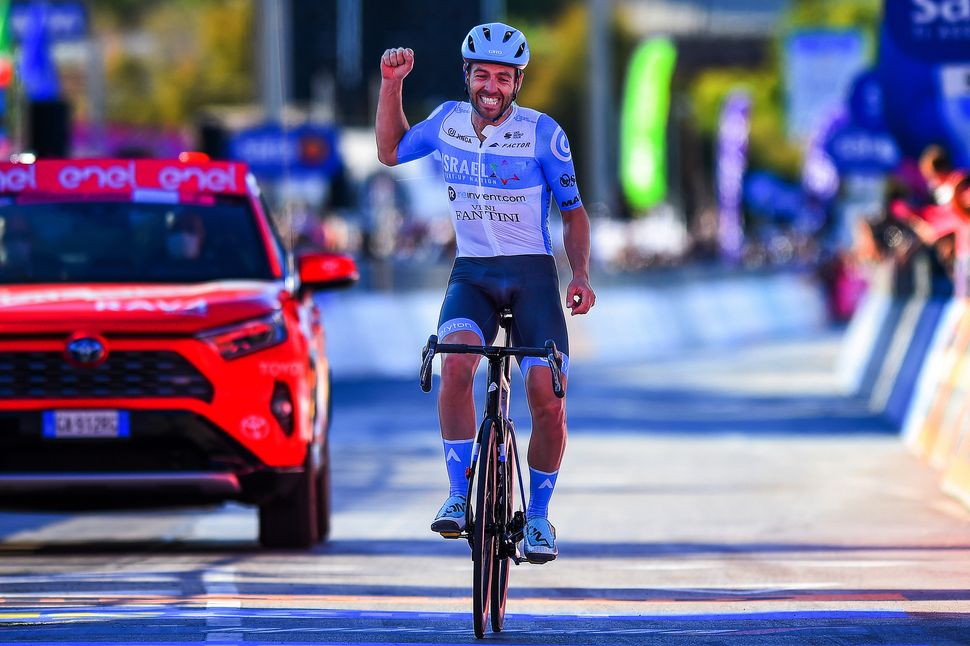 The Fantagiro
In honor of Holmes, we have 3 winners on today's Stage:
Loris Favarato's HIDE & JACK who also climbs to 2nd in General Classification (2 points from the leader)
Stefano Mandressi's SUCCHIARUOTA who climbs to 5th overall (12 points form the leader)
And Jeroen Vandeput's MOLTENI on his third win this year
There are 12 teams above 400 points all rouped in 35 points and the mountains will start tomorrow
Results
Hits: 39