Back to were we left it 11 months ago…
During this period, i know there are people who studied cycling, people who applied to cycling, people who fell off a bike, and people who never rode a bike.
The people who studied are now ready to race a bike (at least by words) as if they were Adriano De Zan, Philippa York, Bob Roll, Auro Burbarelli or Josè Been
But we want more.
GET READY FOR THE 20th EDITION of the FANTASY GIRO D'ITALIA
rules and start list will be released only next week but i know you are ready and have been waiting for this for a year now
I will bother you every day for the next month, so be patient
The recruiter Cup
in 2021 we had 45 Teams… and we want more.
A brand new competition will be introduced in 2022: whoever will present new competitors will score 1 point (make sure they write your name clearly when they send the team. Who presents more teams will have his place in ETERNAL GLORY
A little summary of 2021
Egan Bernal suffered attacks but in the end won the competition ahead of Damiano Caruso and Simon Yates
After almost 10 years chase finally Loris Favarato and his Cavallo goloso won the giro followed by Jeroen Vandeput's Molteni and Ken Narangoda's Trisome
Edward Caley's Saddle Sore won the mountain competition
And
Pantaleo di Lorenzo's GIRO DI TAGLIA won the Rookie's competition (6th overall)
Black Jersey to Michele Bellon's TRATTORIA IL CURVONE 2
Remember
The Giro is free, this means that you can pick the winner of any classification or sub classification fo your choice and ask them for a drink. The rules are pretty simple: if you pay to enter a game, you are entitled for a prize, if you do not pay, then you must pay drinks to everybody else…… let the chase begin
The hall of fame
Eternal Glory
as promised to all our winners and participants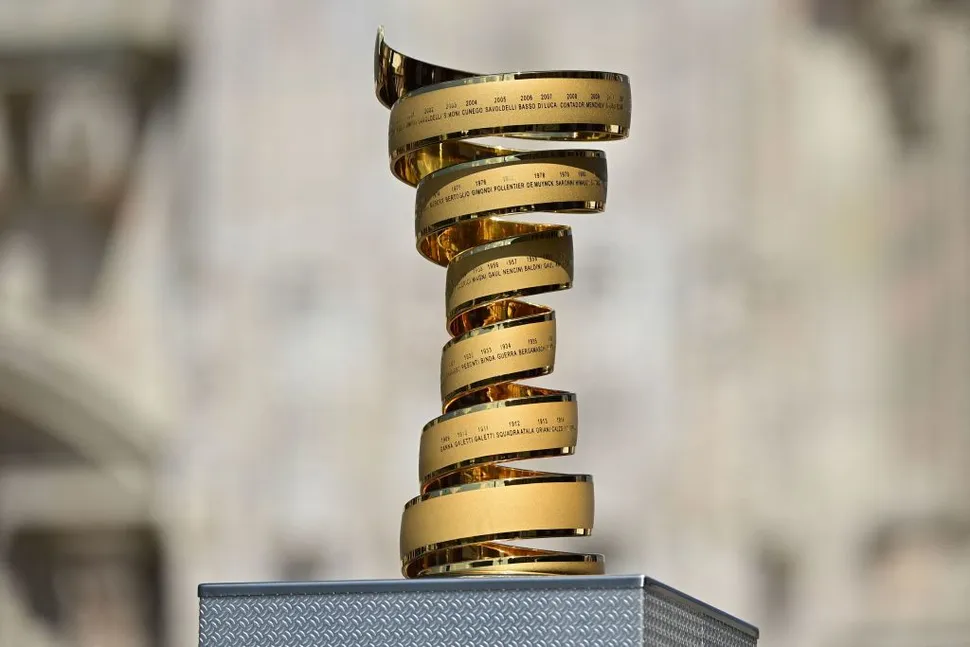 Final Results
Full details of 2021 edition can be found here
Hits: 89