Lopez out Lopez in
Miguel Ángel LÓPEZ (a courtesy for 30 teams) has abandoned the Giro before the first mountain but another LÓPEZ (Juan Pedro) took the Pink Jersey after being caught a few kms from Mount Etna by Lennard KÄMNA who won the stage.
Third was Rein TAARAMÄE
First shocks in GC with Nibali losing 2 minutes from Carapaz and Dumoulin losing 7 minutes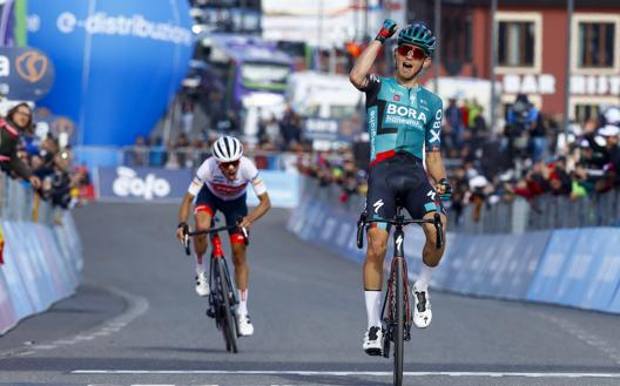 The game
Antonio Fusi's Stella Rossa Firenze Ciclisti Proletari takes the first solo win of this year. Antonio is know for his peaks and downs in the giro when a few years ago he was placing alternatively stages of 100+ and 0 points
No changes in Gc except Antonio climbing from 23rd to 6th
I forgot a team in the roaster and this was a veteran. A player since 2003, we now introduce Alessandro Mariani's VanPoppeDaPaura, proudly last (or almost there)
The Mountains
Antonio Fusi's Stella Rossa Firenze Ciclisti Proletari won also the mountain stage and is now leading ahead of Handrey Correa's SUMAPAZ Luca Monducci's Rivoluzione d'ottobre.
No Idea what Sumapaz means but you are in the middle of the Bolscevics
The En Plein Cup
This year we have already 3 teams reaching en plein (all riders scoring at least 1 point):
PizzoccheroMan's Pizzoccheromania
Stefano Mandressi's Cobra Libre
Daniele Pontiggia's Rutti di Bosco
This result is reached generally reached in the last stages of the Giro but this year it has been reached already as of stage 4. This proves more and more informed player that are making the giro harder and harder
Miguel Ángel LÓPEZ was in 30 teams with 0 points and this will prevent other 30 teams to reach this target.
Results
Hits: 84