Ladies and Gentlemen, we are back again with another stunning and exciting edition of the Fantasy Giro D'Italia.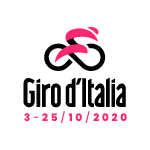 PLEASE FORWARD TO ANYBODY INTERESTED
The competition is getting older and so is the organizer…
Last year we had 49 teams… time to beat the record again
I kindly ask you to use the excel form attached to fill up your team. This will give the organizer some relief… if you do not use the format, you will be admitted but with 25 points penalties in GD and 10 in mountains. Thank you for understanding,
RULES:
15 riders admitted + 5 reserves. Reserves only start playing if one of the riders is not starting on the first day (and if replaced by his official cycling team).- No reserves accepted for doping suspensions. reserves will be inserted in the order you provide me.
In the files attached you find the point scheme (point for every stage top 15 positions + bonus points for final classification + points for mountains) and the startlist.
RESULTS and PRIZES:
ETERNAL GLORY
(See below hall of fame)
Results will be published on website like last year. The site is temporary down but will be regenerated before start of the game.
Dead line is satueday 3rd October 2020 11:59 – Any team that will be sent later will be penalized and will not receive points for previous stages.
YOU MUST SEND YOUR TEAM TO MY MAIL ADDRESS
faccianom@gmail.com
Tip for this year team selection:
Usually held in May this year the giro will be run in october, maybe the snow will play a part in the game of this year.
Try picking riders who come from the cold….
Important documents you will need
Hits: 157