After the ITT come the mountains and thunders hit the giro
The Stage
Up and down Friuli we get to the mountains with 4 climbs, not high mountains but damage come down
The oldies (Nibali, Pozzovivo, Fuglstang, Majka) all suffered and the youngsters (Almeida, Keldermann, Geoghegan Hart, Hindley) shone
With 10 kms to go Keldermann and his team started pushing harder and harder and one by one, the other fell
The only man to hold was Tao GEOGHEGAN HART who took the stage in front of Wilco KELDERMAN and his teammate Jai HINDLEY.

João ALMEIDA managed to hold to pink jersey with his teeth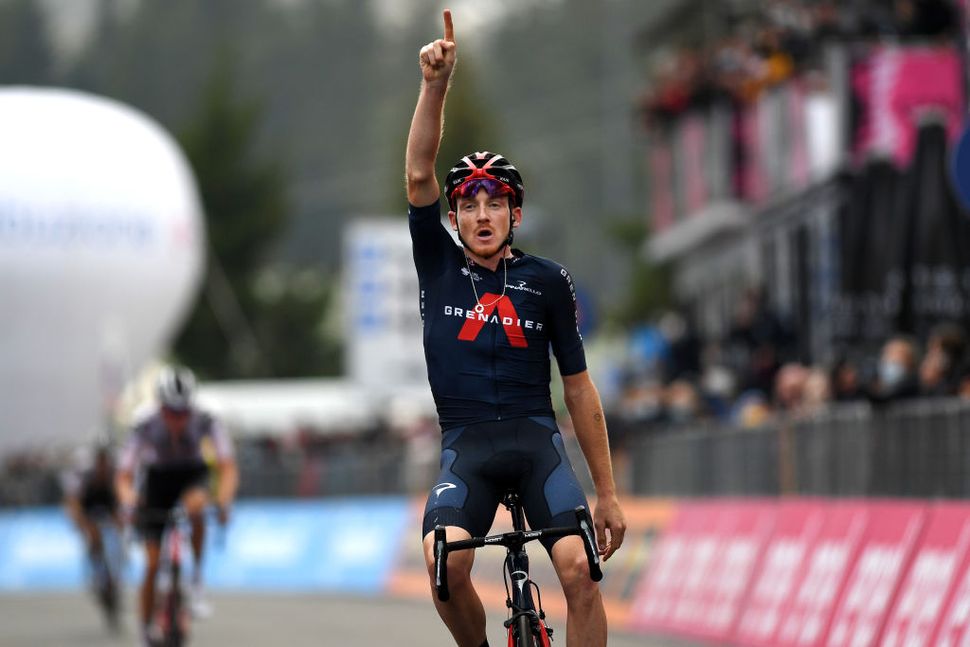 Meanwhile on the other Channel, tour de Flandres was running and a top trio was distancing everybody: Wout Van Aert, Mathieu Van Der Poel and Julian Alaphilippe (10 world championships in 3). Though luck for Alaphilippe who hit a motorbike and broke his harm and Photfinish for the other two (this is not the tour de flandres so i will not tell you the result)
Fantasy Giro
Surprise Surprise:
Emanuela Gazzola's Gazzola Team takes stage victory and climbs 6 positions from 37th to 31st.
Emanuela is getting experience and will power out several teams in the next stages as she has the only team showing Tao GEOGHEGAN HART and it seems this guy has some power in his legs.
On the GC, the top 4 teams are contending the podium with Rene van Noort's CARPE DIEM II dropping from 1st to 4th and the other 3 teams (Alessandro Roggiani's RENZ Pro Team, davide guarisco's Pro Secco Cycling Team and Matteo Canali's Pizzoccheromania) continously swapping positions.
Monday Rest day and then ready for the last week.
Results
Hits: 66