The stage arrived in San Daniele del Friuli whcih is good for Prosciutto…. that'all I know.
I remember years ago when i was living in Treviso of going to the Prosciutto di San Daniele festival…. and that's all i remember
The Stage
I didn't see the stage, I didn't see the highlights, I didn't read the comments
I have no clue on how this stage went,
I just saw the results:
First Jan TRATNIK, the slovenians seem to go really strong this year, second Ben O'CONNOR and third, Enrico BATTAGLIN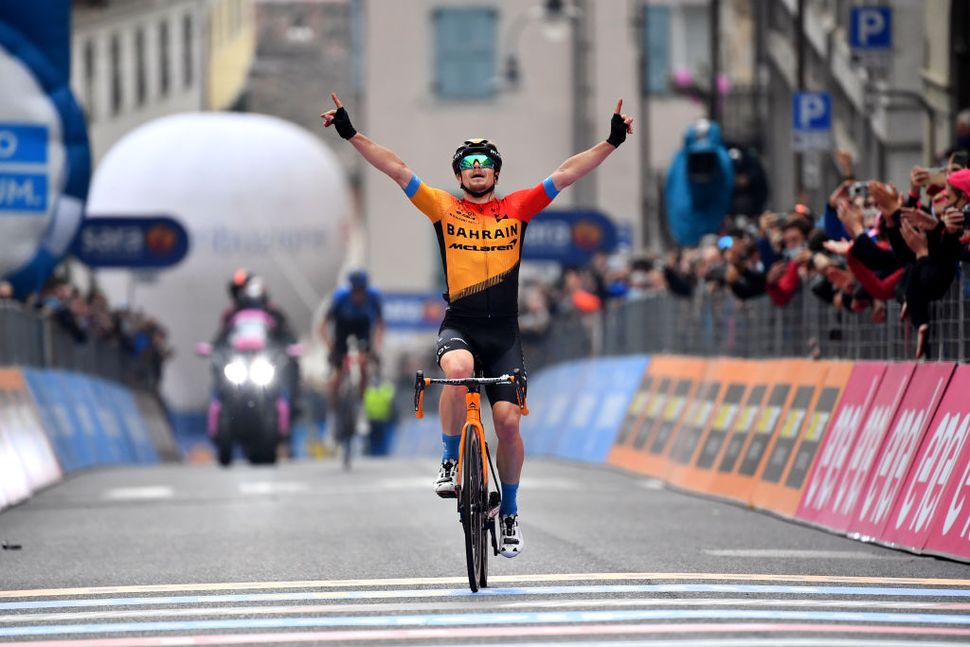 The Fantasy Giro
Fred De Witt, with his WHITE TORNADOS wins today's stage, Courtesy of Ben SWIFT and Valerio CONTI. Fred is currenlty 5th overall
At the top, another switch betwen the top 4 (in 11 points): The new leader is Alessandro Roggiani with his RENZ Pro Team
Continuous retirements in the giro with Fernando Gaviria abandoning the race.
I have introduced a new report: number of riders retired…. and the (current) leader is Antonio Salmoiraghi's Spritz Team who has already lost 9 riders and is currently sitting in 32nd position, followed by Rita Visonà's Chi la dura la vince (39th/40) and an old expert: Luca Monducci's Rivoluzione d'ottobre (26th)
At the far end we have two teams who lost only 2 riders Alberto Torriani's Neuroneubriaco and Luca Barachini's Pink Floyd Cycle. These two rookies have guessed well their riders but did not quite get the rules of the game…. they are currently 34th and 38th
The Results
Hits: 48