Madonna di Campiglio is the start of final mountain week
The stage
For the third time in the history of the Giro D'italia there is an arrival on top of Madonna di Campiglio
The first was the last triumph fo Marco PANTANI in the Giro, when he was dominating the 1999 Giro. The morning after he was excluded from the Giro and his decline started
In 2015, Mikel LANDA won his first stage at the Giro. He would win also the day after and climb to 3rd overall of that year Giro behind CONTADOR and ARU
In 2020, Ben O'CONNOR won the stage in front of Hermann PERNSTEINER and Thomas DE GENDT, Fourth Ilnur ZAKARIN, a man who started as a GC contender but cannot handle descents…
Nothing else happens in this stage for GC with all the top 10 arriving together. We will see tomorrow.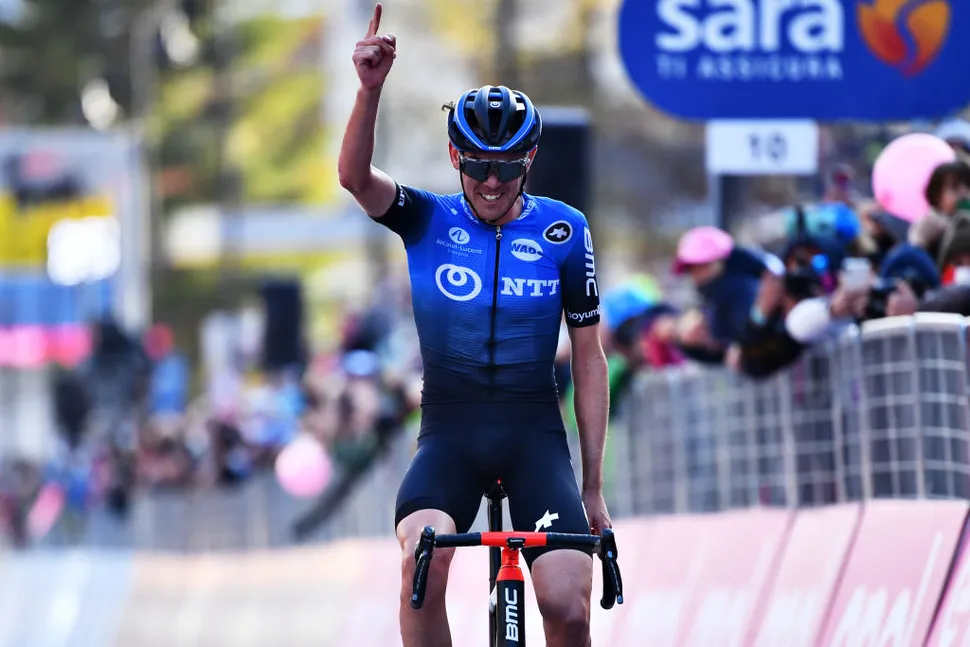 The Fantasy Giro
Lorenzo Lampiano's Team name not found won the stage thanks to Zakarin and Amanuel GHEBREIGZABHIER WERKILU (9th in the stage).
Lorenzo started playing in 2015, then disappeared for 3 years and since 2018 he is back. Usually he sends teams with unusual incomprehensible names, but this year he must have lost his fantasy.
Lorenzo has won ETERNAL GLORY twice so far: "Besk Rookie" in 2015 and Mountain leader in 2018.
Probably next year we will introduce a new competition: Best team name and he will have a chance to show-up again
Mountains:
There seems to be no competition here with Alberto Torriani's Neuroneubriaco taking another 111 point and extending his lead with 513 points…. Second is Marco Algieri's I corridori della Domenica with 281 point and third with 211 points Giacomo Salmoiraghi's Scott Cycling Team.
Everybody else below 200 points
Results
Hits: 41