Stelvio, that's all
The Stage
4 mountain stages including the Stelvio 2758 meters
I have ridden the Stelvio twice on my bike (always from the other side). What can i say: long, long, long….. not too hard but terribly long.
And same for the pros,
But is you set Rohan Dennis in front then this will kill everybody.
First to loose terrain is Pink Jersey Hindley, then Nibali, then Second in class Keldermann
One more climb and the game explodes
First Jay HINDLEY, Second Tao GEOGHEGAN HART and third Pello BILBAO.
Minutes before we see somebody else.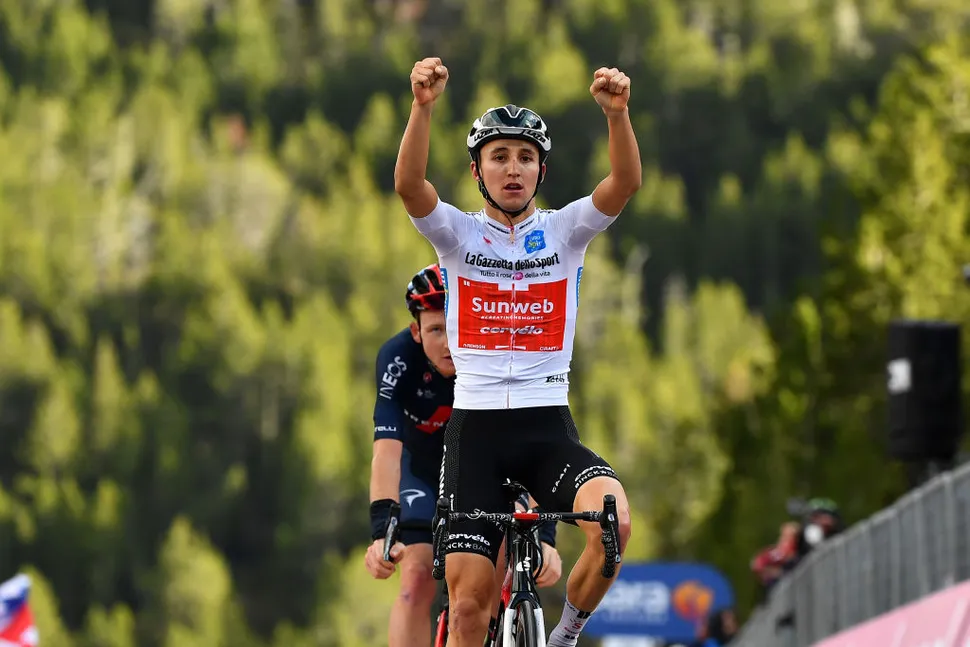 There are now 3 men in 15 seconds with a Dutch Pink JERSEY Wilko Keldermann
Fantasy Giro
Emanuela Gazzola's GAZZOLA TEAM wins the stage again. She is slowly climbing the classification to 28th. She is also climbing the mountain Classification to third
On the top, another flip with davide guarisco's Pro Secco Cycling Team leading with 3 points on Alessandro Roggiani's RENZ Pro Team and 6 points on Matteo Canali's Pizzoccheromania.
Rene Van Noort loses touch with top 3 and is now following in 4th at -29 points
Results
Hits: 54