The stage
The breakaway goes to the finish and a lot of non GC riders get to the finish
Unfortunately at km 5 of the race there is a massive pile-up and several riders are hit, in particular Emanuel Buchmann, Jos Van Emden, Nathael Bernhane left the company and Vincenzo Nibali broke a rib but continued
The stage was won by Victor CAMPENAERTS, second was Oscar Riesebeek and third was Nikias Arndt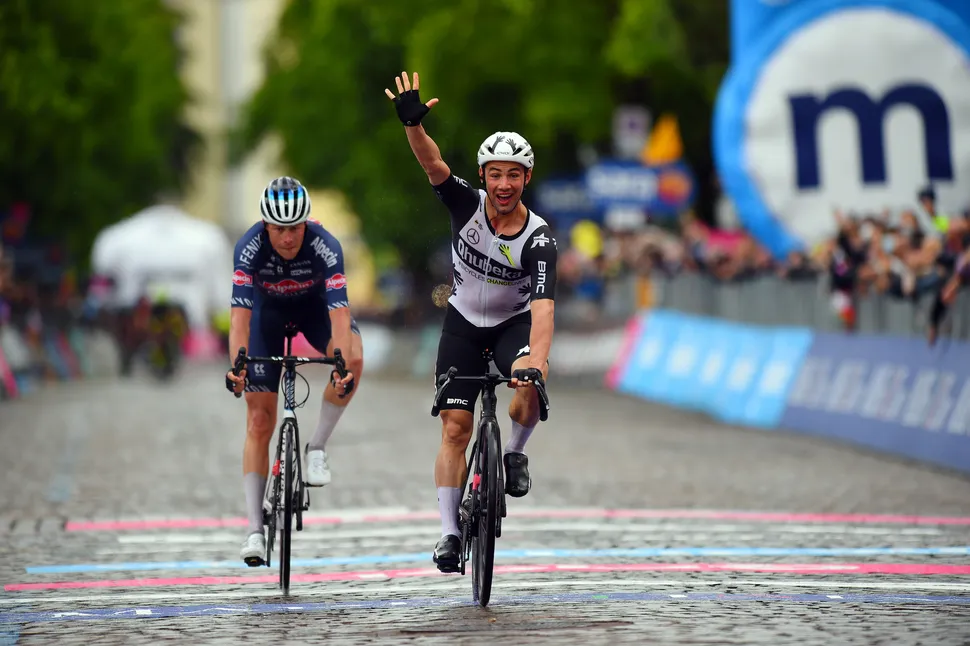 The game
The sprinters left the Giro yesterday, the GC contenderes are waiting for tomorrow so the first 15 were riders that were not in most of our teams.
Only 10 teams scored points today, and only two teams had Campenaerts; Claudio Mandressi's TEAM PEDALEMOLLE and most notably Giacomo Salmoiraghi's Scott Cycling Team who had in his roadsters also Bauke Mollema who added another 9 points
Now we have only 6 teams that scored points in each stage:
Ken Narangoda's Trisome who, after a brilliant start is slowly dropping positions and is now 4th
Marco Esteri's LUPUPU, that after 4 stage victories is now 5th, but he has lost all his sprinters, how much can he hold the position?
il pirata's ULTIMI, who is dominating the mountain classification and is currently 13th in GC
Nasly Nissen's T Vilegend Moteureke who already won a stage and is now 25th
Giacomo Salmoiraghi's Scott Cycling Team winner of today's stage and currently 28th
Daniele Bossi's Tutto Cuore a rookie that won a stage and is now 39th
will this last till the end?
General Classification
Luca Monducci's Rivoluzione D'ottobre takes the lead of the general classification. 2 days ago he was sixth and now he is on top of the game
In the mountains Giacomo Salmoiraghi's Scott Cycling Team wins the stage ad gets closer to the top of the classification
The Results
Hits: 42