The Stage
The first real mountain stage after the patial cancellation of the previous stage for bad weather.
The stage was nto drammatically difficult but the final ascent was.
The breakaway went free and Dan Martin won the stage
In the background lots happened:
At 25kms to go a pile up of riders went to the ground including Nibali, Ciccone and Evenepoel. Ciccone chased back to the main group but the others were lost.
On the final climb Ineos pulled all the way up until Yates attacked with Almeida but Bernal had serious problems in following and lost 1 minute keepeing the Yellow Jersey. Caruso is still second as he gains few seconds on Bernal
Now 1 flat stage, 2 mountain stgae and 1 Time Trial to go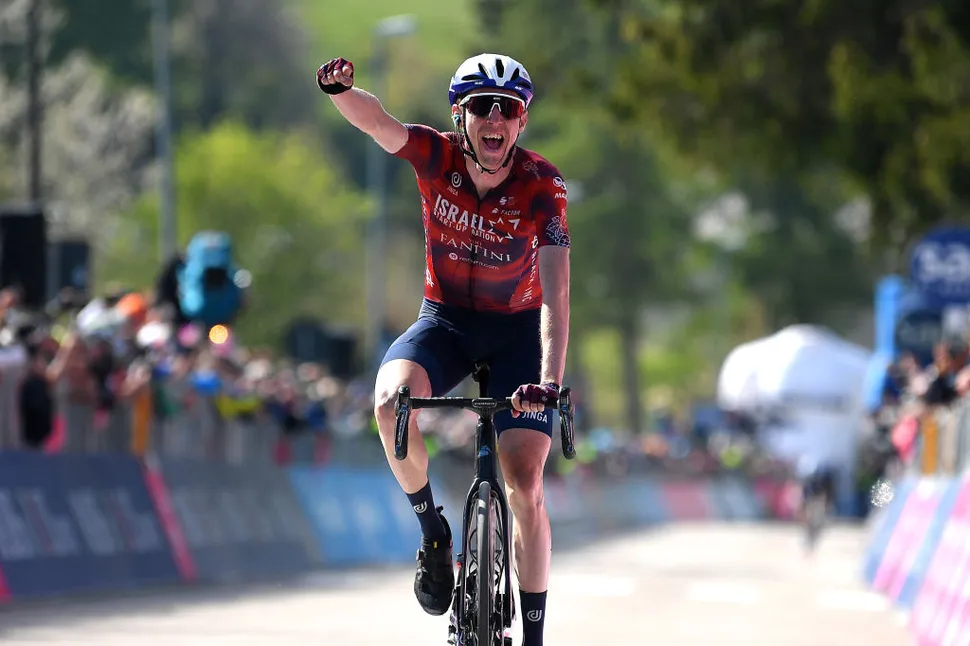 The Game
Edward Caley's Saddle Sore win the stage once again. Edward won three of the last 4 stages and looks well placed for the upcoming mountain stages.
The battle for the podium is getting thighet with two new team climbing positions: Jeroen Vandeput's Molteni must have found his new Merckx and Loris Favarato's Cavallo goloso found his flaming horse.
The two are just few points from the podium and the battle is open.
Including Fred de Witt's the White Tornadoes there are 7 teams in 56 points that can still grab Luca Monducci's Rivoluzione d'Ottobre
Mountains
Ken Narangoda's Trisome and Alessio Ciardi's Atletico Lasonil win the stage and are reducing the gap to Il'Pirata's ULTIMI that is sill leading the competition
Ken is at his second year and well placed in both mountains and points
Alessio after having won the giro two years ago is now back in action
The battle for the last stages is still open also here
Flash Results
Hits: 50