The Stage
This was the last stage open to lareg group breakaways and so it happened with the victory of Alberto BETTIOL second was Simone CONSONNI and third was Nicolas ROCHE
The stage started with as usual several attempts to make a breakaway and the race was pretty fast. When a group of over 20 riders made the break, Peter Sagan went in front of the main group and stopped all chasings. The Jury spotted this as an intimidating act and fine Sagan for intimidation (we all remember Lance Armstrong vs Filippo Simeoni in the 2004 Tour… that was intimidation)
In the morning three riders did not start, most notably Evenepoel and Ciccone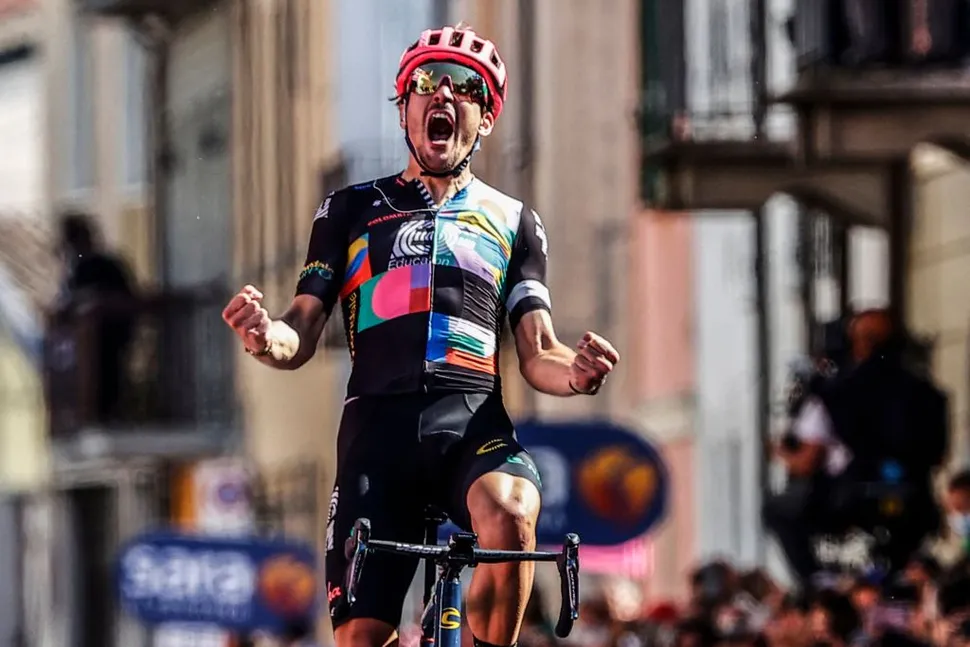 The game
With the latest withdrewals of riders many teams are now riding on reduced forces, and the game is more open than ever
The stage was won by Marco Facciano's Pink Cachemere. Marco is the founder, inspirer, general manager but also mail-spammer of the Fantasy Giro. Now that Marco has won a stage, you can rest assured that the fantasy giro will continue year over year.
The mountain stage was won by Claudio Ceni Come C'enno and Marco Viganò's KOM Team.
Claudio is one of our veterans know for his long experience in feeding his riders with wine and beer. Marco is at his second experience and still has to learn how to place his man, he honors the name of the team with a victory in the mountains.
Flash Results
Hits: 64