The Stage
This was the final mountain stage with expected final attacks to the Maglia Rosa.
Three mountains (San Bernardino, Splugen and Madesimo-Alpe Motta)
After the first mountain Damiano Caruso attacked with a team mate and Romain Bardet.
Almost 100 km breakaway and finally Damiano Caruso won the stage (the first in his long carrer) and secured the second position on the Podium.
Second was Egan BERNAL and third was Daniel MARTINEZ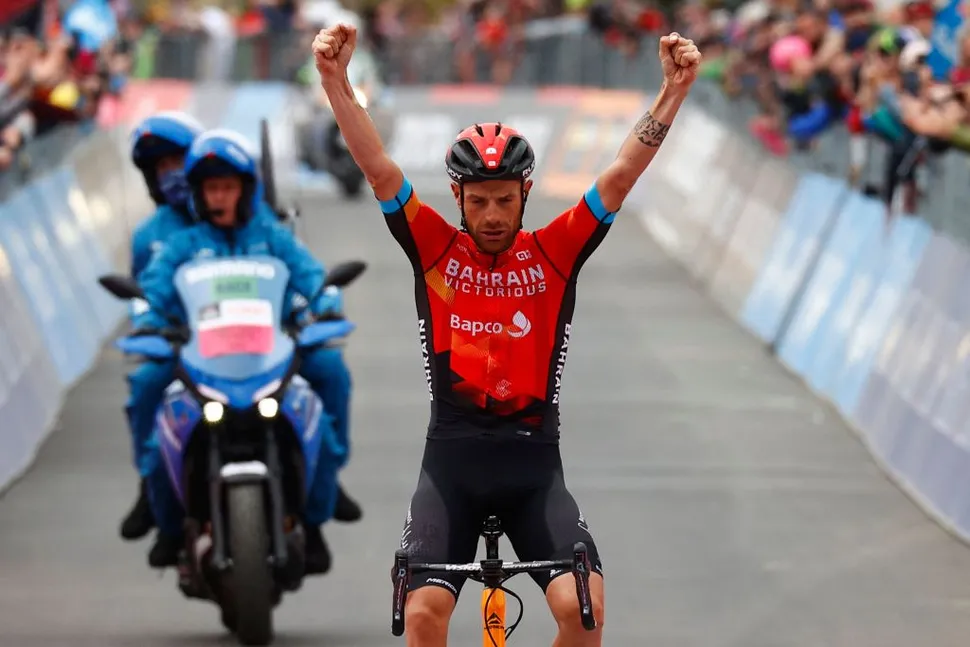 The Game
Guess who won the mountain stage? Edward Caley's Saddle Sore (5 stage victories in 7 stages) and he also took the lead on the mountains.
A shakeover in the general classification: Jeroen Vandeput's Molteni took the race lead, quietly riding behind the top teams and attacking in the last mountain.
Will he be able to keep the lead until the end? 6 teams in 27 points at the final stage, this yeat the competition is really tight
The mountains classification
We have the first name in our hall of fame with Edward Caley's SADDLE SORE taking the lead in the mountains classification on the last possible stage.
Il pirata's ULTIMI who led the competition from stage 9, lost the craddle on stage 20….
Third was Ken Narangoda's Trisome constantly gaining positions in the last days.
The Tri-Gliceridi experience
The Giro D'Italia comes hereby and the team cannot miss it
Supergiovane rides all the way from Como to Madesimo-Alpe Motta for a remarkable 120 kms
Bud and Teo ride only from Chiavenna to the top. It is still a 1500 + meters climb.
Both these competition give points to the Tri-gliceride d'oro. You can all join here for free
The climb was long and hard but we managed to get there. At 1 km to go we met a group with 3 world champions (Moser, Fondriest and Ballan) and Bud and Teo managed to ride them away. They were waiting to group their sponsored teammates, but no matter: we were able to sprint out 3 world champions on a major climb
Here a short video of the day's event
Also we were captured on worldwide television….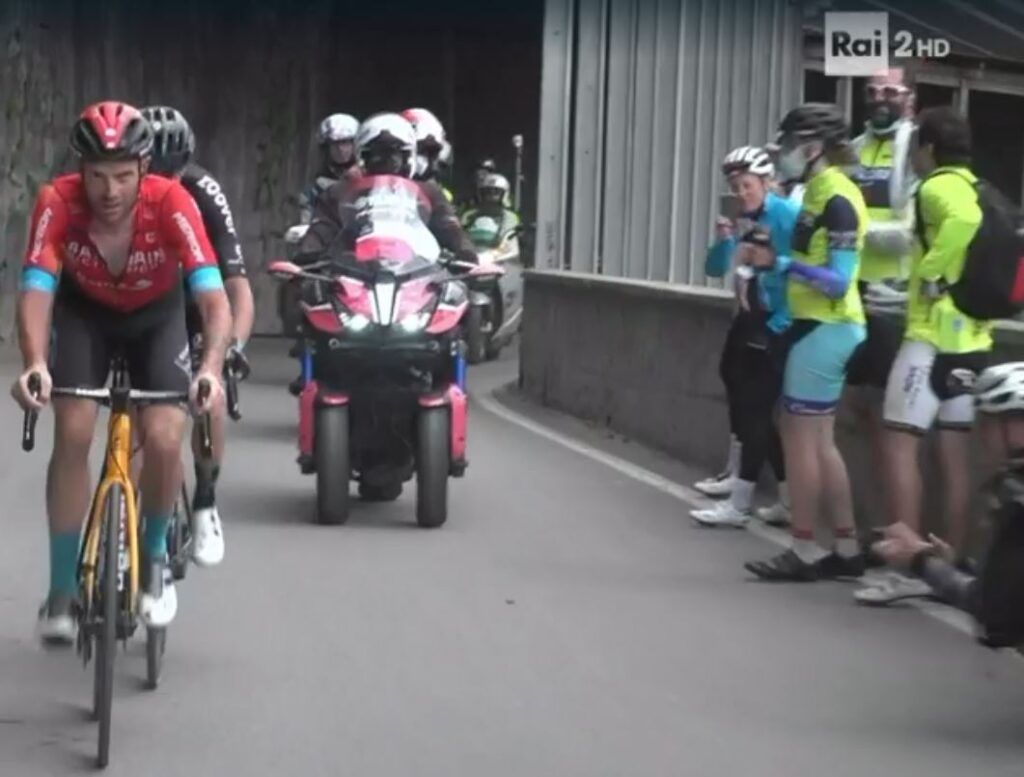 For those who dare, you can see the Rai broadcasting here. go to 2:32:something
The Results
Hits: 80