The "Valle dei Templi" di Agrigento, one of the most scenic and impressive places of Sicily, is the natural theatre of the Giro D'Italia arrival.
Same arrival as 1994 World Championship where Luc LeBlanc won on Claudio Chiappucci both at the highest level of their career
Stage 2
The Giro invites Sagan designing stages just for him and Sagan shows up in Agrigento as expected.
Unfortunately for him, diego ULISSI takes his 7th Giro stage victory by leading the sprint in the last km
Peter SAGAN is second and Mikkel FRøLICH HONORE' is third
In the back, Alexander VLASOV, one of pre race favourites abandons due to stomach ache.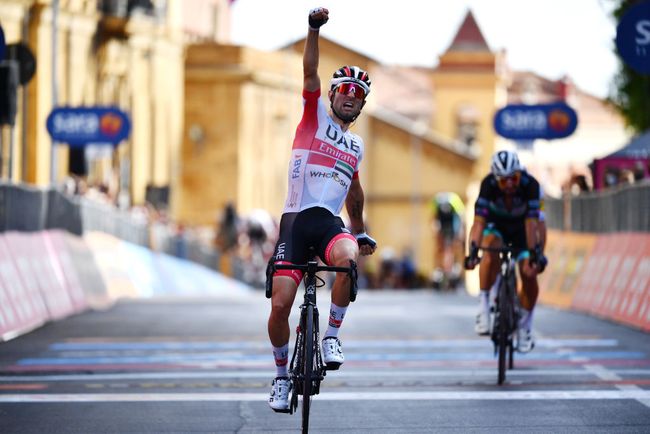 Curiosity
Filippo GANNA in pink is the Grand Grand Nephew of Luigi GANNA winner of the first Giro in 1909
The Fantasy Giro
The Legend of Fantasy Giro Strikes back: Rene van Noort's CARPE DIEM II wins the stage and takes the lone leadership on stage 2
The podium is rounded by two rookies: Einypw's Team Pie and Ken Narangoda's Trisome
All three top teams had Alexander VLASOV in their teams and lose one important team member very soon in the game. This gives an opportunity to the others to catch up
Penalties
As you all know the game is base on copy paste of your teams. No effort required to the organizer other than CTRL+C and CTRL+V. At least until an assistant will show up (soon our careers session will be opened)
5 teams did not use the provided format.
Of these, 4 used anyway a copy-paste format, they can be partially excused but 1 sent the team like this: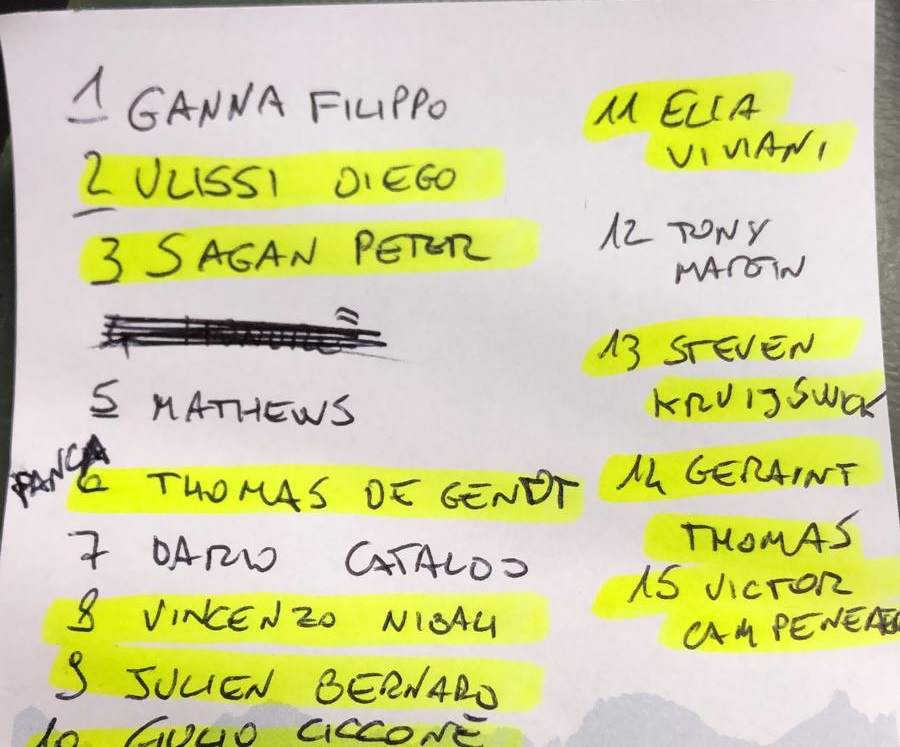 Claudio Mandressi's Pedalemolle Team deserves a double penalty for this
When voting on below poll, Please also note that Claudio is the only one to show Pozzovivo in his team. Until wednesday Pozzovivo was not expected to depart, so the manual list helped Claudio
Vote for our Penalty Poll
You can vote here or add a comment in the comment session just below the post
See results here:
Hits: 114