The giro is still in Sicily and the show todays brings us on top of Mount Etna, a Vulcano that frequently erupts and leaves a land of black sand often covered by snow.
Two of the sicilians in the race Giovanni VISCONTI and Vincenzo NIBALI along with his brother Antonio, would sit on top of the vulcano (burning themselfs but waving hello from the top with their hands).
The Stage:
The giro d'Italia bring some color on Etna with a long range escape for Ecuador national champion Jonathan CAICEDO. Caicedo runs for EF Education first, that this year has shown one of the ugliest team jersey ever seen. Caiced is national Championa and can wear national colors that make the Jersey just a little better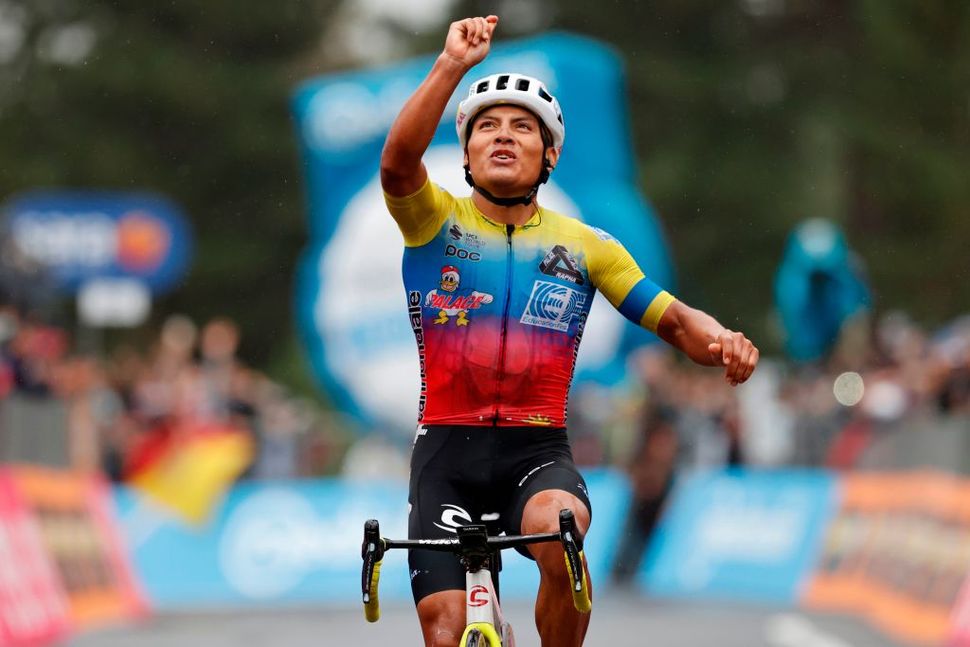 CAICEDO wins the stage on Giovanni VISCONTI and Harm VANHOUCKE
GANNA Looses the pink Jersey in favour of Joao ALMEIDA
Just behind him the giro exploded as a Vulcano
Geraint THOMAS, winner of the tour 2018, is the first victim, losing almost 12 minutes. He fell before the start line and did not catchup.
Simon YATES, winner of Vuelta 2018, is the shadow of himself 2 years ago where on the same stage he dominated the stage with his teammate Esteban CHAVES. This year he loses more than 3 minutes
Nibali, Fuglsang and Pozzovivo come in together and Majka and Kruijswijk come in together almost 1 minute from Caicedo
Fantagiro
Alberto Torriani's NEURONEUBRIACO dominates with his team scoring some 97 points. This was an easy win: Alberto posted his team only after stage 3: he picked the winner of the stage, the pink jersey and did not choose anybody who already had retired…
Alberto is a Rookie and still has something to learn: Besides startigna fter stage 3, On stage 1 he scored 0 points, and on stage 2 only 14…. Plus he will get two penalties: late submission and non proper format in sending the team.
Penalties and reserves will be cominicated before stage 5
Rene van Noort's CARPE DIEM II is leading with just 5 points on a triplette:
Matteo Canali's Pizzoccheromania, Alessandro Roggiani's RENZ Pro Team and Davide Guarisco's Pro Secco Cycling Team
We have Pizzoccheri and Prosecco on the table, Sorry Rene but we prefer food offers to Latin words.
The mountains Classification is taking shape
Alberto Torriani is leading, followed by Marco Algieri's I corridori della Domenica and by Marco De Piccoli (another veteran) and his San Biagio Cycling Team
The rest of the teams are massed up in 16 points (34 teams)
Special Mention
Andrea Quercioli's Quercia is back is Last both in Pink and in Mountain Classification
The Classification
Play around with attached file:
Hits: 61