Out of Sicily into the "Continente" the giro lands in Calabria and starts climbing north
Stage 5 arrives in CAMIGLIATELLO SILANO, home of the Soppressata Calabra. A special thank to Marco for the really appreciated Soppressata.
The Stage
Filippo GANNA Attacks with a long range attack, initially in support of his teammate Salvatore Puccio then he dropped the brekaway runners one by one and terminated alone the last 50 km.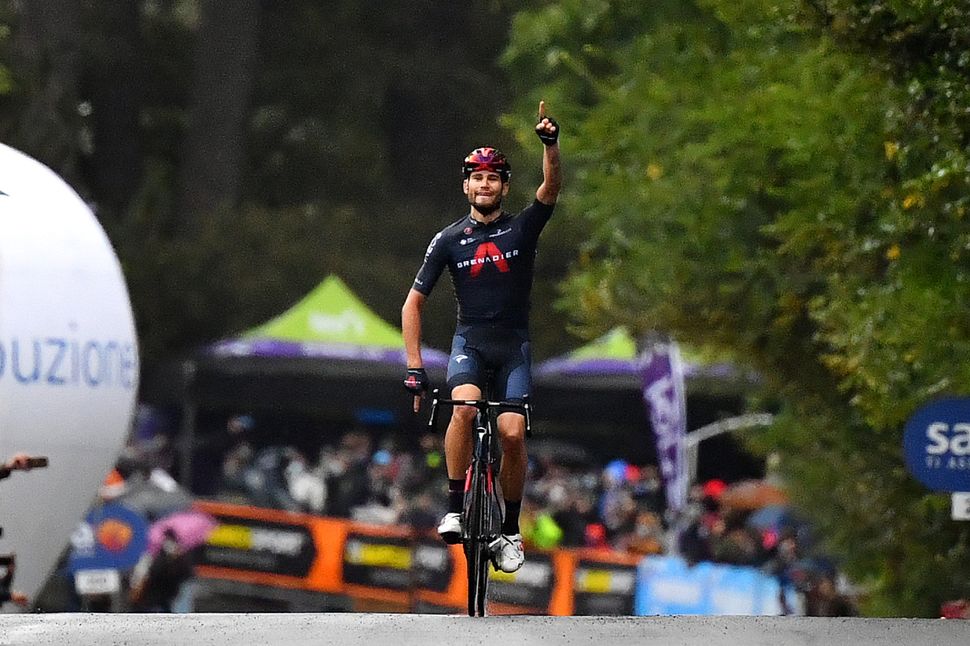 He won for slighly more than 30 seconds on the group led by Patrick KONRAD and Pink Jersey Joao ALMEIDA
Filippo Ganna adds 1 more jersey to his collection, after Pink, Cyclamin (points) and White (Young riders) he adds the Blue Jersey (Mountains) to his collection….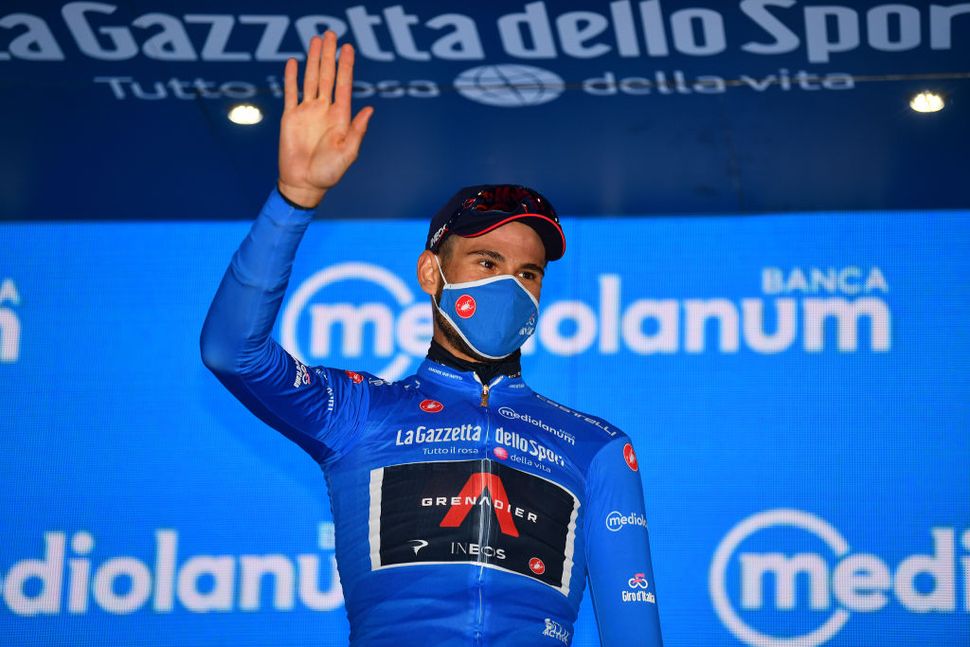 Track record of Filippo GANNA, a time triallist (ITT):
A couple of world records and world championships on track and then road:
ITT, ITT, ITT, ITT, ITT, Paris-Roubaix Espoirs – ITT, ITT, ITT, World Champion ITT, ITT, Mountain stage of the giro…..
The guy is young but powerful
The Fantasy Giro
Stage Victory to ANDREA MUNISSO'S DESFAI – Andrea is another Legend of the Giro d'italia with a partecipation in ALL 18 editions of the Giro until today, winner of the Giro in 2014. Andrea is also an active cyclist and most likely you will see him on the road when the giro hits Veneto (Andrea, tell us how you will dress up and we will look for you in TV)
Davide Guarisco's Pro Secco Cycling Team takes the lead in the general classification
In the mountains we have a bunch of teams scoring 69 points (anyone who had Ganna in his team). The new mountain Leader is a rookie: Alberto Torriani's Neuroneubriaco
Now sprint stages and then we start a new game
Download results
Here you go….
Hits: 128