A sprinters stage with a few hills finale and the sprinters are left behind
The unknown winner
Stage victory to Taco VAN DER HOORN, a dutchman than not even our dutch players showed in their team. Congratulations to Taco for keeping his race to teh line while Davide CIMOLAI and Peter SAGAN could not reach him
For the rest, nothing really happened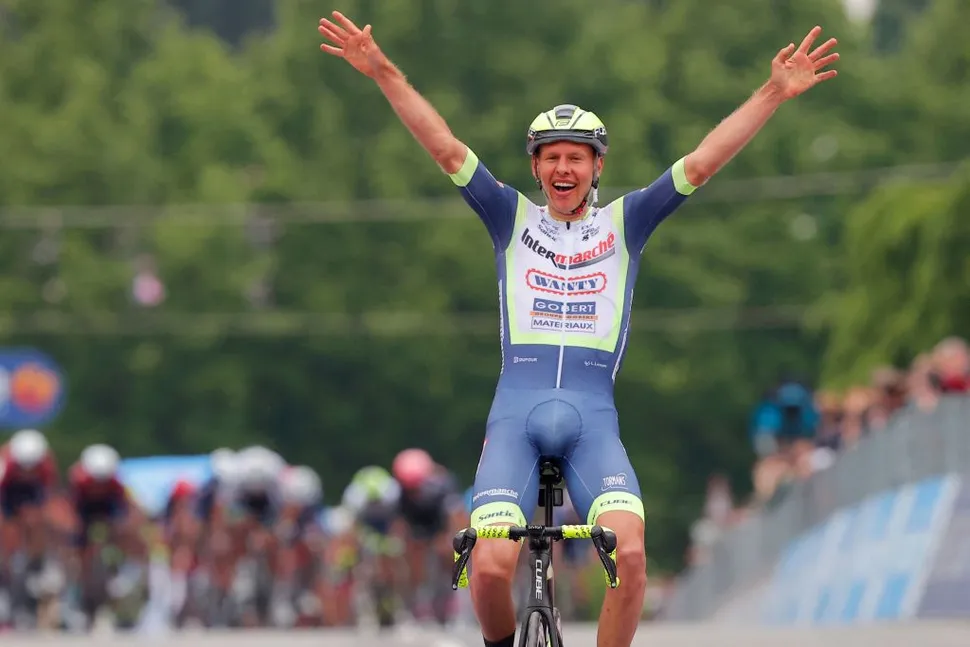 The Game
We have another veteran who wins the stage today with Luca Monducci's Rivoluzione d'Ottobre team. I believe this name refers to the 2020 edition and he did not update the team name.
Luca is a Veteran, competing since 2006. He is a veteran also to the parallel game of the Tour De France where, back in 2007, Luca was the only one to have faith in a certain youngster called Alberto Contador.
Will Luca's talent scouting skill still be the same after years of experience?
Augusto Sansoni's Chianti team takes the lead in the general classification
In the Mountains, there is a serious bounce up of Marco Algieri's Sempre Mercatone Uno. Marco has finally worn both the mountain and the pink Jersey in the same giro (please don't fight for Black now).
Team Updates
45 teams in total, this is the second most populated edition of 2019 which had 49 starters. Some teams disappeared but many are still here year after year
Some riders did not show up at start and reserves were inserted:
Andrea Clementi's TiCiuloLaBici – replaces two riders: Tim MERLIER (replaces Domen NOVAK) and Fabio FELLINE (replaces Luca WACKERMANN)
Marco Algieri's SEMPRE MERCATONE UNO – introduces Dario CATALDO (replaces Domen NOVAK)
Alessio Ciardi's LASONIL SPALMER – Introduces Davide FORMOLO (replaces Ivan Ramiro SOSA)
No more changes allowed from now on
Andrea Clementi picks stage winner for stage 2 and gains some 25 points climbing from 2nd last ot 5th last….
Results file
Hits: 29