First mountain medium mountain stage and first surprises on GC:
The race
Sestola is a small mountain in the Emilian Appennines, in a rainy day.
A long breakaway all day and finally on the last ascent Joe DOMBROWSKI wins on Alessandro DE MARCHI (and De Marchi enjoys the pink jersey).
Third is Filippo FIORELLI
The GC players start to hit eachotehr with an attach by Mikel Landa that brings away Bernal, Ciccone, Vlasov and Carthy.
Evenepoel lose 10 seconds with Yates and HindleY
Nibali loses 35 seconds and Almeida more than 3 minutes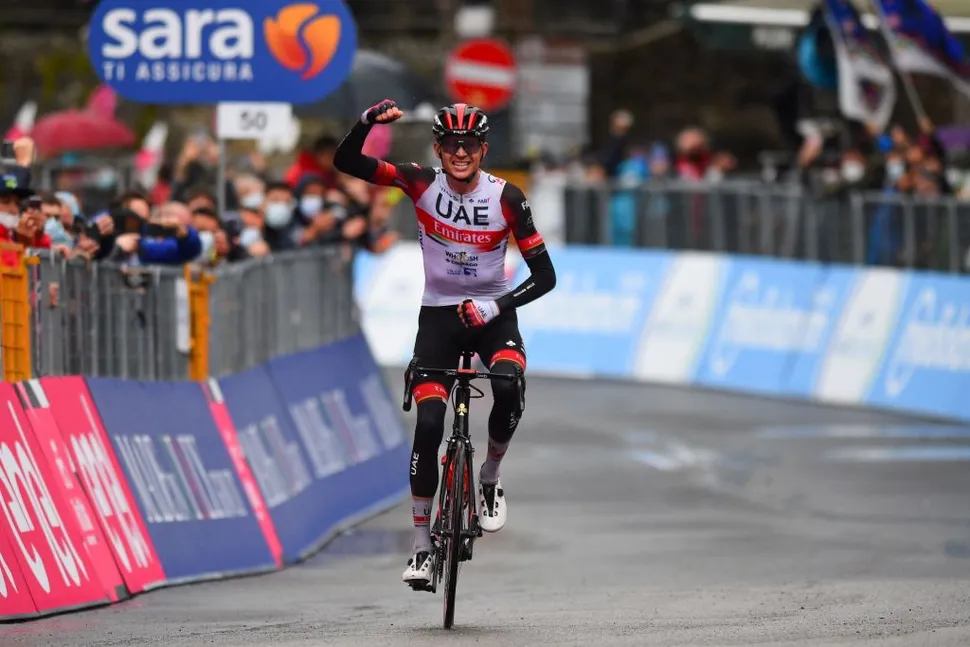 The Game
Daniele BOSSI's TUTTOCUORE wins the stage, followed by Marco Algieri's SEMPRE MERCATONE UNO and third Jeroen Vandeput's MOLTENI
Daniele is at his second year in the competition. He pretends to be a cyclist but has never been seen on a bicycle. He has by the way taken part at the race called "Inganno di Santo Stefano 2020" organized by the Tri-gliceridi Team
In the mountains Marco Algieri is mantaining his lead while Michele BELLON's Trattoria al Curvone wins the mountain stage
Results:
Hits: 62