The Results
It was supposed to be a quiet stage with some minor mountains and the breakway went.
Winner of the stage was Andrea VENDRAME, second was Christopher HAMILTON and third was Gianluca BRAMBILLA…. no, wait a second, he was relegated to fourth and George BENNETT is now third
Seems like some disagreement between the two on chasing the top two and an Angry Brambilla disturbed Bennett in his sprint and got penalized.
In the meantime in the background, Nibali attacked twice and gained a few seconds (7) from the main group. Nothing serious but his move forced Ineos and the whole group to a long chase. Nobody lets Nibali go, even if he is 4 minutes behind….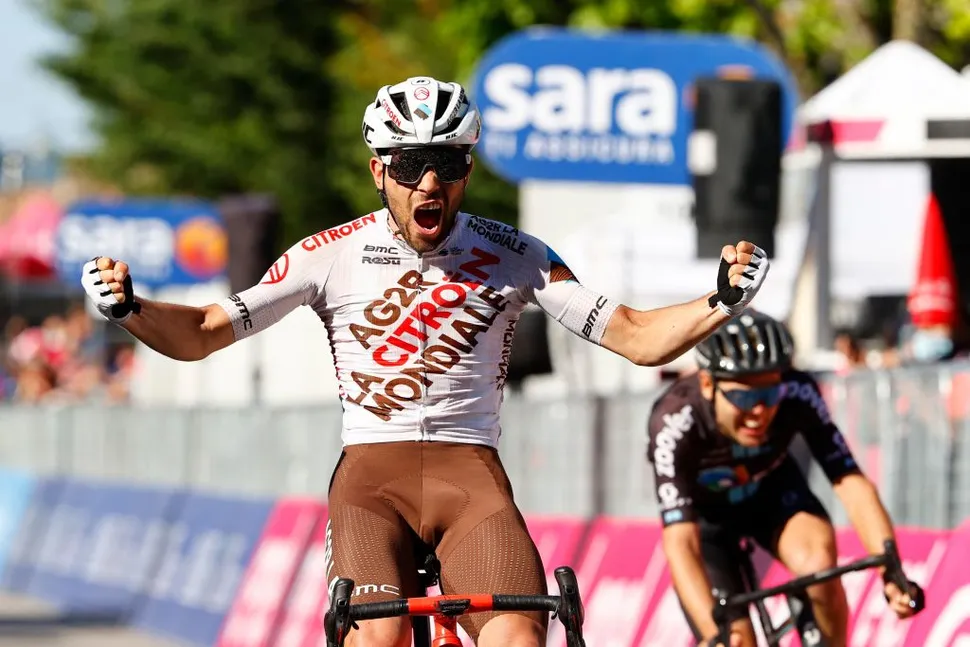 The game
The stage went through a couple of minor climbs, most notably Monte Morello: I remember doing this climb, the majority of which walking and dragging my bike, on the way I met an old man that saw me struggling and told me that there was a legend than even Eddy Merckx put his foot on the ground here. I doubt it but I was pleased with the old man's indirect encouraging.
Other notable climbs are Passo della Consuma (you must go there and eat the schiacciata) and Passo del Carnaio (this means Carnage Pass, i have never been there but id does not sound good)
Marco Algieri's Sempre Mercatone Uno wins another stage after the first stage and by chance he wins also the mountain stage with the second double of this year.
Marco Algieri was the only team to have Andrea VENDRAME in his roadster
Marco seems to be interested more in stages than in GC and in fact he currently sits third from last, between Edward Caley's Soar Saddle and Alessandro Mariani's VanPoppeDaPaura, the superveteran is showing his age
Flash Results
Hits: 20