Stage number 5 to Cattolica was supposed to ba a sprinter stage and indeed it was
The Stage
The spring was a long, flat stage with an expected sprint,
The last few KMs were on the Riviera Romagnola and this means large roads that suddenly become very narrow due to traffic isles the large againa and then narrow again. This hurts.
In particular it hurts if a race commissaire hits yesterday's winner Dombrowski who crawls down bringing Landa to the floor
Landa did not finish the stage. Landa is a long time returning character in the stories by Tri-Gliceridi and has been seen around at least twice, here and here. We wish him fast recovery
The stage was eventually won by Caleb EWAN with Giacomo NIZZOLO second and Elia VIVIANI third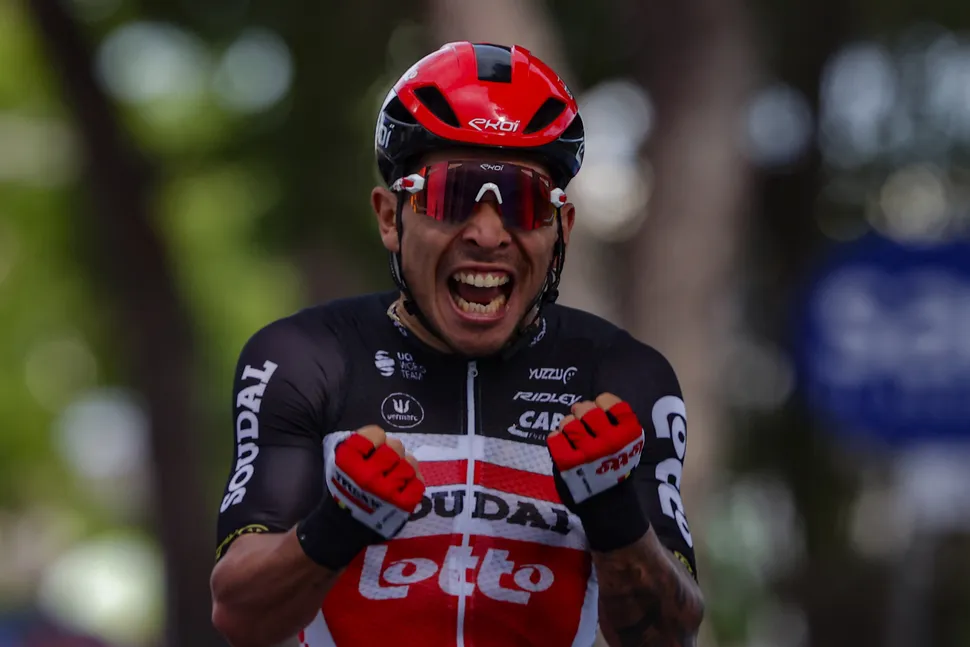 The Game
The rookie Marco ESTERI's LUPUPU, together with Daniele Pontiggia's Sig. Pulito and Augusto Sansoni's Chianti Cycling Team 2021 win the stage and they consolidate their leadeship in the giro distancing anybody else.
It seems they have a team of sprinters, let's see when the mountains come
No Points given in the Mountain classification
Augusto has some special drinks in his bottles. You know very well tha if you indeed win the game, we will be waiting for your Chianti to be shared (also if you do not win)
The results
Hits: 38