The Stage
Another sprinter's stage and Caleb EWAN takes his second win this year. Followed by Davide CIMOLANI and Tim MERLIER.
The stage was completely flat except for a small steep wall in the last 2 kms.
Long sprint launched by Gaviria, Sagan was caught at the barriers and Ewan took the opportunity to win his stage. Not easy to see such a long sprint for these guys, so well done.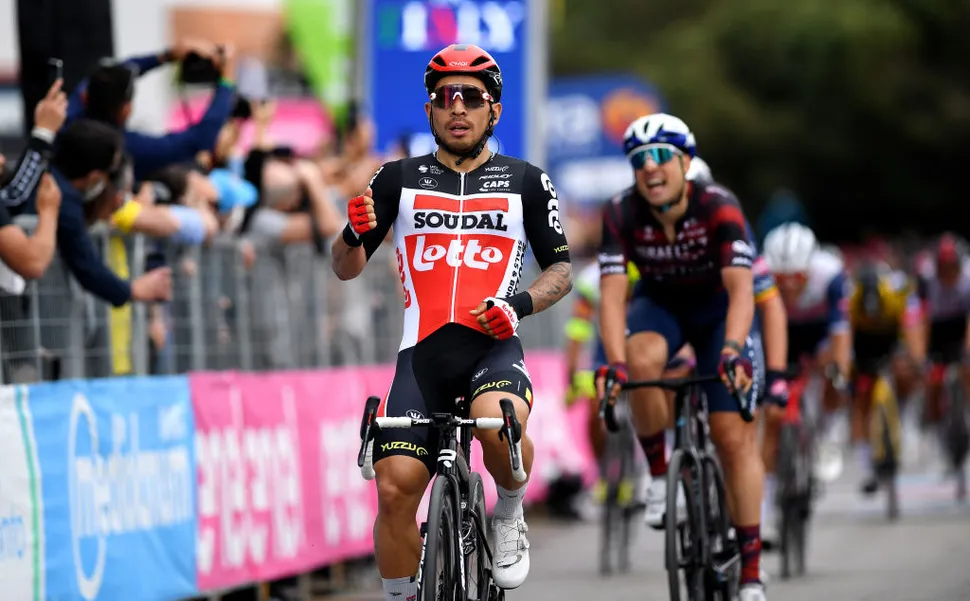 The Game
Once again the Triade of Augusto Sansoni's Chianti Cycling Team 2021, Daniele Pontiggia's Sig. Pulito and Marco Esteri's LUPUPU
It is now a game of three with an intermediate Ken Narangoda's Trisome in the General Classification
Let's have a look at the mountains where Alice Crozzoletto's RUGGI win the stage and climb to second position in the Mountains Classification
Alice was once questioned if she was competitive and her reply was "I am not competitive, I WIN !!!! "
Well, you now won your mountain stage.
The Results
Hits: 105